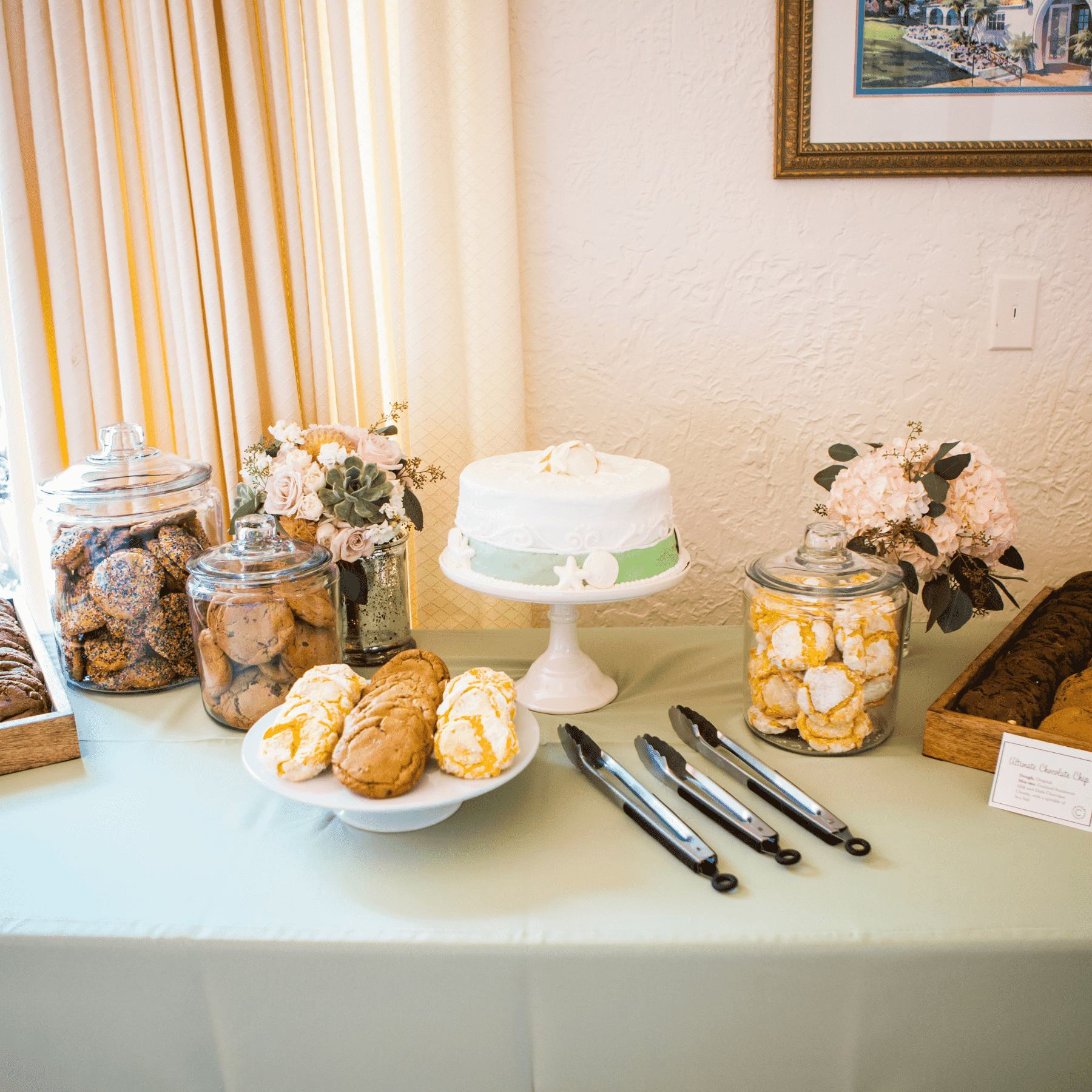 Looking for Wedding Cookie Favors?
Build the Ultimate Dessert Table
Looking for something unique and fun to add to your wedding dessert table? Celebrate your big day with our gourmet cookies sure to impress your guests and their stomachs!
Send us a message
Let's Get Planning
Tell us a bit more about yourself, what your looking for and how we can help!
You can also get a head start by ordering our Wedding Sample Box below.
Testimonials
Don't take our word for it...
Thanks for the love, y'all.
What Cookie Lovers Have To Say
2,000+ 5-star reviews and growing.
I have always been a cookie fan, so when it came to my wedding there was no question that I wanted cookies for dessert. Cravory Cookies had become our go to cookie stop so we ordered our 4 favorites for the wedding. Some jars and trays made for a fun display and the cookies were a huge hit! 
We love Cravory cookies. My husband and I used these in our wedding gift bags and they were a hit. Every Sunday we go to the hillcrest farmer's market and get a cookie! We loved Clara- Ann she was so sweet! We also send cookies to friend on the east coast. The shipping is simple and fast! Can't say enough good things about these cookies!
Cravory Cookies made the perfect gift for each guest that attended the wedding of a friend; what a special treat for a perfect day!