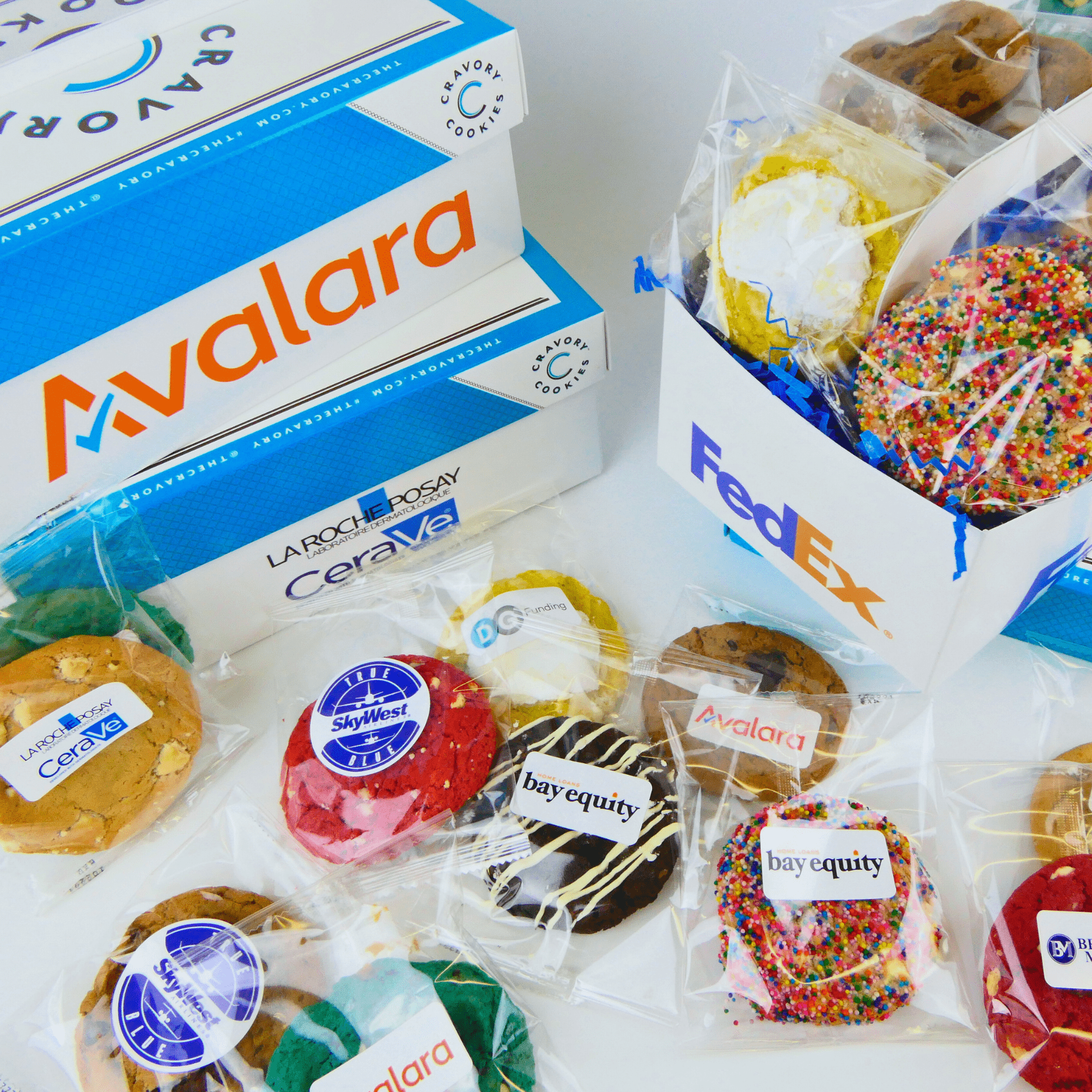 Corporate Cookies Gifting and Events
Send the perfect business gift
Whether you're looking to send multiple cookies for the holidays, birthdays, or as a simple 'thank you,' you've come to the right place.
Need help or want to make a bulk order? Contact Collin, our Corporate Director at collin@thecravory.com or fill out our form below.
Buy your gifts on our new corporate store!
Ordering 10+ cookie gifts?
Let us take care of it!
No order is too big or small for us. Feel free to download our corporate catalog to share with your team, clients, and others.
Let us know what you need, upload your contact list and your brand's logo. We'll get back to you with a quote in the next 24 hours.

Corporate Cookies Gifting & Events
Send the Perfect Business Gift
Send Cookie Gifts, Instantly
You're too busy to deal with all the back and forth involved in corporate gifting.
Use our new corporate store to send cookies to multiple addresses, instantly!
Start Gifting
Meet our happy clients
We used Cravory Cookies as our client and team holiday gifts and chose to do all December flavors. There was not a single flavor that people didn't like! On top of the quality of the cookies, Collin was responsive and accommodating and the Cravory team was even willing to individually package and label each cookie with nutritional information and our own company logo'd stickers so that we could suit individuals' allergies and preferences. The cost is reasonable and they are extremely helpful in the ordering and shipping process. 10/10 would recommend Cravory to anyone and everyone, not just during the holidays but for any occasion or even just for cookie lovers who want something sweet all year-round.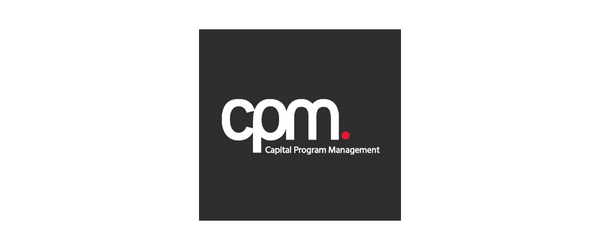 We use The Cravory Cookies for client gifts, event swag, and sometimes we order them to our office just because we can't get enough! When we are on the road at events, we always engage in debates on which cookie is the best and describe Cravory as our favorite cookie place across the street from our San Diego office. Their customer service is extraordinary and they feel like an extension of our team. We appreciate Collin and the whole Cravory team so much.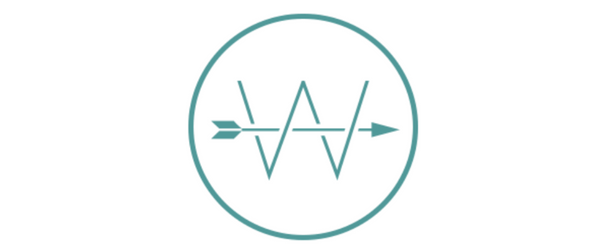 Bank of the West has had the pleasure of Collin's Assistance with helping us to send our clients wonderful Holiday Gifts for the past two years. Our clients love the cookies and we love the quick and easy process of placing orders. They have a wonderful assortment for us to pick from. I highly recommend collin@thecravory.com. We look forward to future holiday orders.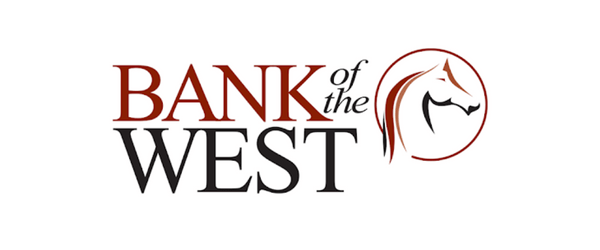 We have been sending out branded cookies to our clients for over 6 years as part of our mortgage process, and we get so many compliments and thank you's from the clients thanks to the cookies! The quality just keeps getting better, the ordering process couldn't be easier, and the personalization The Cravory offers is the perfect extra touch. Plus, we love supporting small, local businesses like The Cravory! We won't use anyone else for our cookie gifts!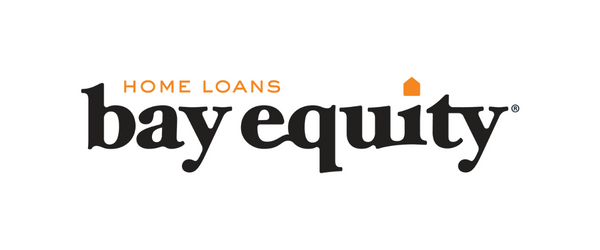 Frequently Asked Questions
Have some initial questions about sending cookies as a corporate gift?
Check out our FAQs below!
Can I send corporate cookie gift boxes to multiple addresses?

Absolutely! We want to make gifting as seamless and effortless as possible. Our corporate gifting site allows you to purchase multiple cookie gifts for multiple recipients.

Simply add any product to your cart (along with an uploaded logo if needed) and select "ship to multiple addresses" in the cart or at checkout. You'll be redirected to a multiple shipping page where you can add your multiple addresses.



Need more than 10 cookie gifts and don't feel like adding in your recipients manually? No problem! Just reach out to Collin, our Corporate Director at collin@thecravory.com and we'll take care of it for you.
Can the Cravory handle large corporate orders?

We can handle any order however big or small. Send our Corporate Director an email at collin@thecravory.com or fill out the form above to get started.
Does the Cravory offer gluten-free or allergen-friendly options for corporate cookie gifts?

At this time, we only carry Gluten-Free Chocolate Chip cookies.

Please note, that although we sanitize and clean before making our gluten free cookies, we are not a gluten-free facility. Some of our cookies also contain tree nuts, soy, dairy, peanuts and more. 

If you're interested in sending gluten free cookies, please fill out the form above or reach out to our Corporate Director Collin at collin@thecravory.com.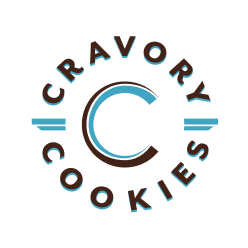 Our customer support is available Monday to Friday: 8am-4:00pm.
Corporate Cookies
Looking for a way to sweeten up your next corporate meeting or event? Look no further than our corporate cookies delivery service! At The Cravory, we specialize in baking and delivering high-quality, delicious cookies to businesses of all sizes. We've been in the business of baked goods for years and know all the secrets to making a perfectly balanced cookie. Browse through our wide selection of tasty treats and pick out the ones that you think will be the perfect fit.
Whether you're looking to impress clients, reward employees, or simply treat yourself and your coworkers, we have the perfect cookies for every occasion. With us, you can send corporate cookie gifts in just a few clicks!
Clients Love Cookies
Nothing brings people closer better than delicious chocolate chip cookies made with passion and love. Using our corporate cookies store, you can send a sweet surprise to a prospective client or a loyal customer to let them know that you appreciate their business and remain dedicated to providing the best service possible. 
Meetings
Corporate meetings can often be long, stressful affairs. Why not make them a little sweeter with our selection of cookies? It is a well-known fact that people find it easier to concentrate and motivate themselves to participate in meetings when there is something sweet and satisfying to shake up the dullness of an in-office meeting.
We have plenty of choices to suit every taste, preference, and budget. Our cookies are perfect for mid-meeting snacks or as a sweet way to end a productive session. With our convenient corporate cookies delivery service, you can have freshly baked goodies shipped right to your office, ready to enjoy.
Special Occasions
Looking to celebrate a milestone with your client or close a particularly tough sale with your employees? Our cookies are the perfect way to add a sweet touch to any event or celebration. Whether you're commemorating an achievement, kicking off a holiday, or just treating yourself after a job well done, our chocolate chip cookies (and not only) are sure to impress. We offer a variety of gift options, including customized logo stickers and cookie boxes, so you can find the perfect way to say thank you or congratulations, And with our wide range of flavors and styles, you can be sure that there's something for everyone to enjoy.
Corporate Cookies Delivery
Cookies aren't just for meetings and special occasions. Sometimes, you just need a sweet treat to get through the workday. That's where our selection of delicious cookies comes in, ready to be delivered at a moment's notice in the San Diego area or nationwide. Whether you need a midday pick-me-up or a little something to get you through a tough project, our cookies are the perfect solution. Our easy online ordering and delivery service lets you order fresh-baked corporate cookies to ship right to your office whenever you need them.
Why Cookies Make The Perfect Corporate Gift
In the corporate gifting sector, nothing resonates quite like cookies. Loved by all and delightfully delicious, The Cravory's cookies offer a unique way to convey your company's appreciation and leave a memorable impression.
The Cravory's handcrafted cookies are more than just treats, they're experiences. Each cookie baked fresh to order, signifies a dedication to quality that reflects your own. With a wide variety of flavors, there's a cookie to suit every taste, making them a versatile choice for corporate cookie gifts.
Customization is crucial in corporate gifting, and The Cravory shines in this aspect. From tailor-made packaging to personalized messages, your brand's identity can be highlighted in every detail. When you opt for The Cravory's corporate cookie delivery, you're not merely sending cookies; you're delivering a memorable brand experience.
The Impact Of Gifting On Business Relationships
Corporate gifting, particularly when it involves delectable treats like cookies, plays a pivotal role in fostering stronger business relationships.
Sending a corporate cookie gift from The Cravory is a message of gratitude to your clients. This act of appreciation can fortify client relationships, cultivating loyalty and trust. Similarly, for employees, a surprise delivery of fresh, handcrafted cookies can boost morale, leading to increased motivation and productivity.
And corporate gifting can bolster your brand image. High-quality gifts like The Cravory's cookies reflect positively on your company, showing that your organization values quality and takes a thoughtful approach to its relationships. Thus, corporate gifting, especially with corporate cookie delivery from The Cravory, is a small investment that can yield substantial benefits.
Incorporating Cookies Into Your Corporate Event Planning
When planning a corporate event, it's the small details that often make the biggest impact. One detail that's sure to delight attendees is the inclusion of handcrafted cookies from The Cravory.For meetings and workshops, cookies can serve as a welcome break, providing a moment of relaxation and enjoyment in the midst of a busy schedule. A corporate cookie delivery to your meeting location can be a pleasant surprise that boosts energy levels and morale.
From One To One Thousand - Consistency In Every Cookie Batch
One of the secrets of great baking, especially for large corporate cookie delivery orders, is consistency. At The Cravory, ensuring that every cookie maintains the same high standard of flavor, texture, and appearance, regardless of the size of the order, is a top priority.The Cravory achieves this consistency through a combination of skilled bakers, quality ingredients, and precise baking techniques. Each cookie is handcrafted with high attention to detail so that every batch is as delicious as the last.
Catering To A Diverse Corporate Environment
Cookies are universally loved, transcending geographical and cultural boundaries. Their global appeal makes them an ideal choice for corporate cookie gifts in a diverse corporate environment.
With our extensive range of flavors, there's a cookie to suit every taste.
Matching Cookie Flavors To Corporate Events
Choosing the right cookie flavor can enhance the atmosphere of your corporate event. At The Cravory, there's a cookie for every occasion, allowing you to match the flavors to the type of event or the season.
For summer events, consider choosing lighter, fruitier cookies. These flavors can provide a refreshing treat that compliments the warm weather. When the weather gets chillier, winter events might call for richer, spiced cookies that evoke a sense of warmth and comfort.
Regardless of the event or season, this thoughtful approach to flavor selection can enhance your event and leave a lasting impression on your attendees.
Celebrating Employee Achievements With The Cravory's Cookies
Corporate gifting plays a crucial role in employee recognition programs, and what better way to express appreciation than with a delicious cookie from The Cravory? 
Whether it's to celebrate a job well done, a work anniversary, or simply to say "thank you" for their hard work, a delivery of fresh, handcrafted cookies can make employees feel truly valued.