Birthday Cake Cookies + Cookie Monster Cookies + Lemon Bar Cookies + Red Velvet Cookies + Salted Caramel Cream Cookies + Ultimate Chocolate Chip Cookies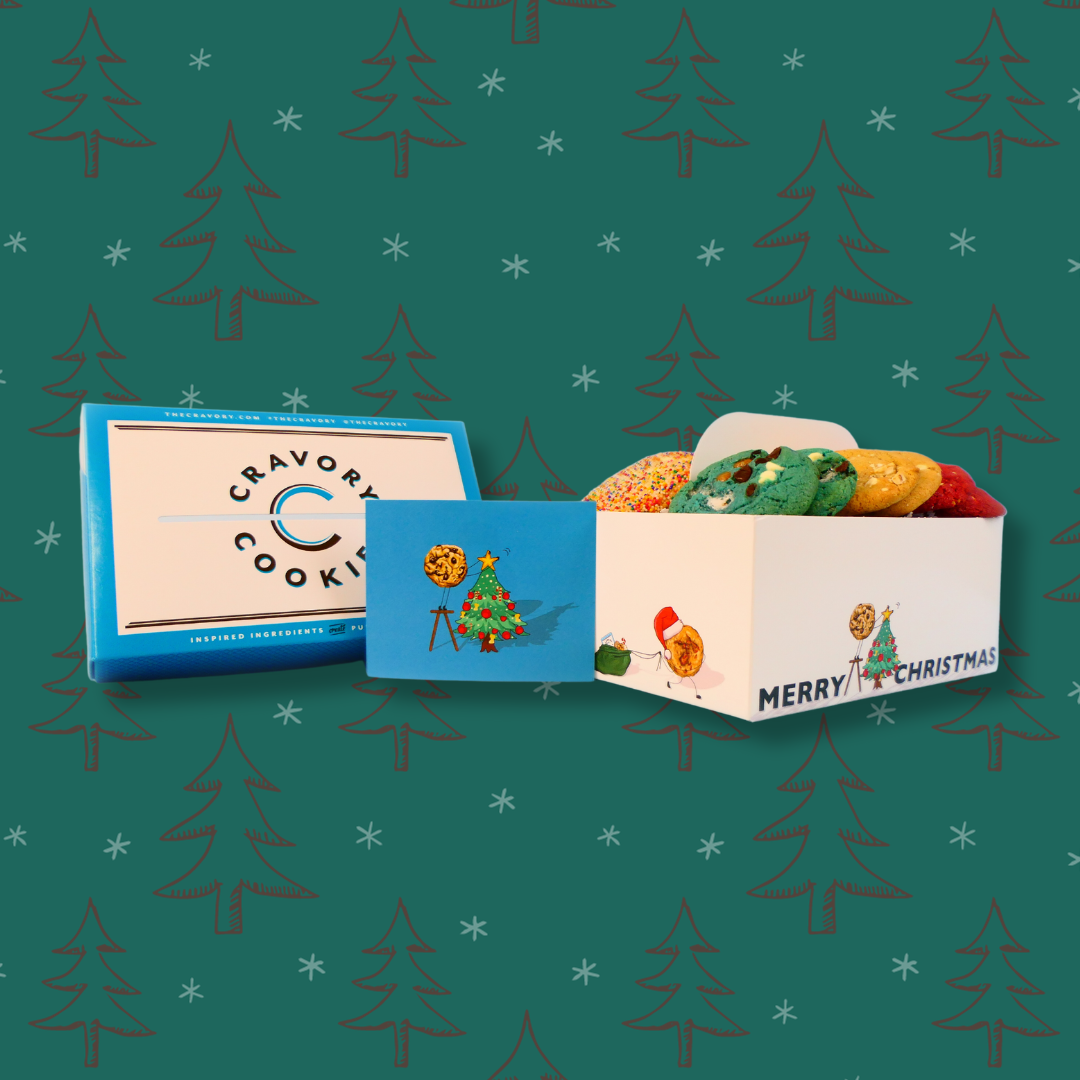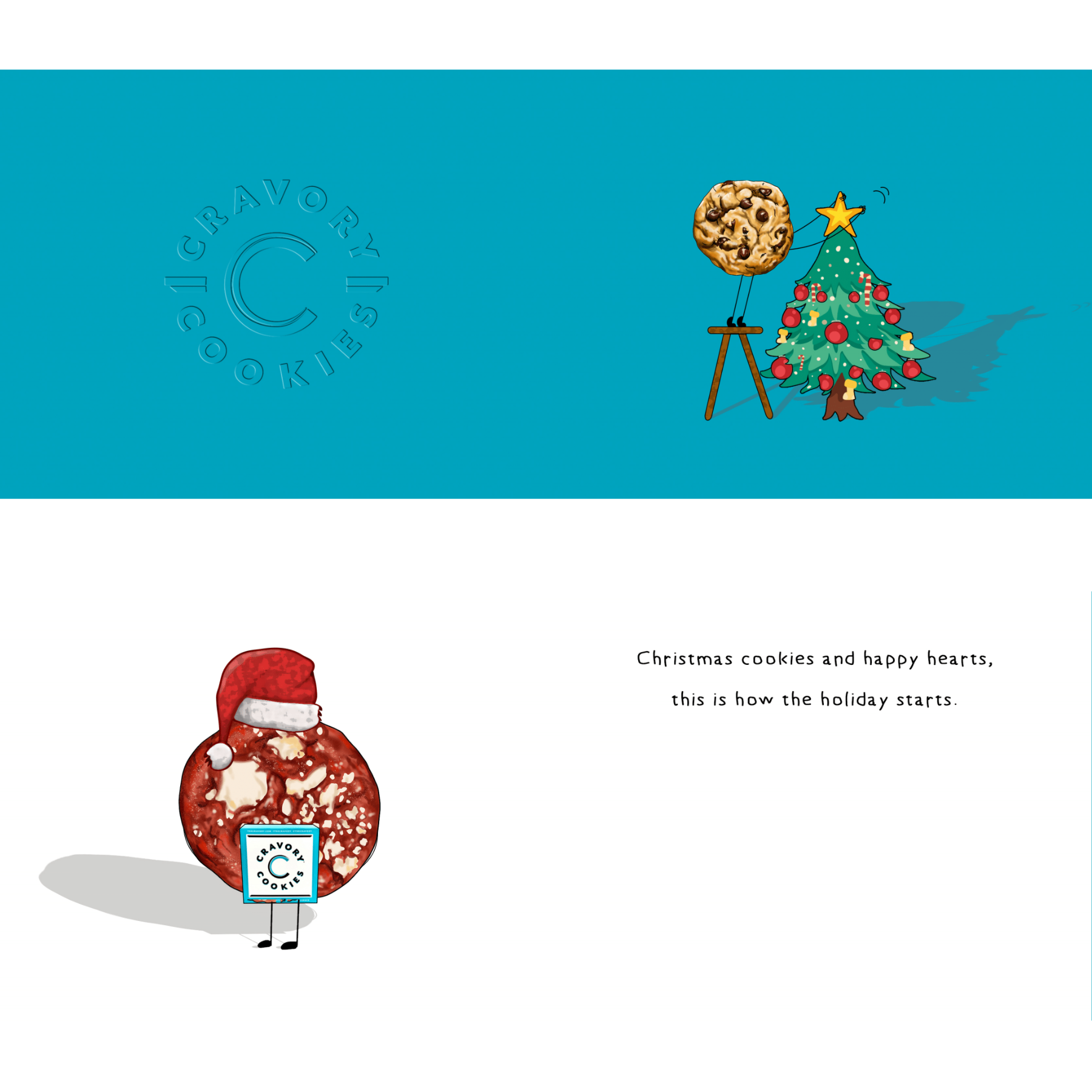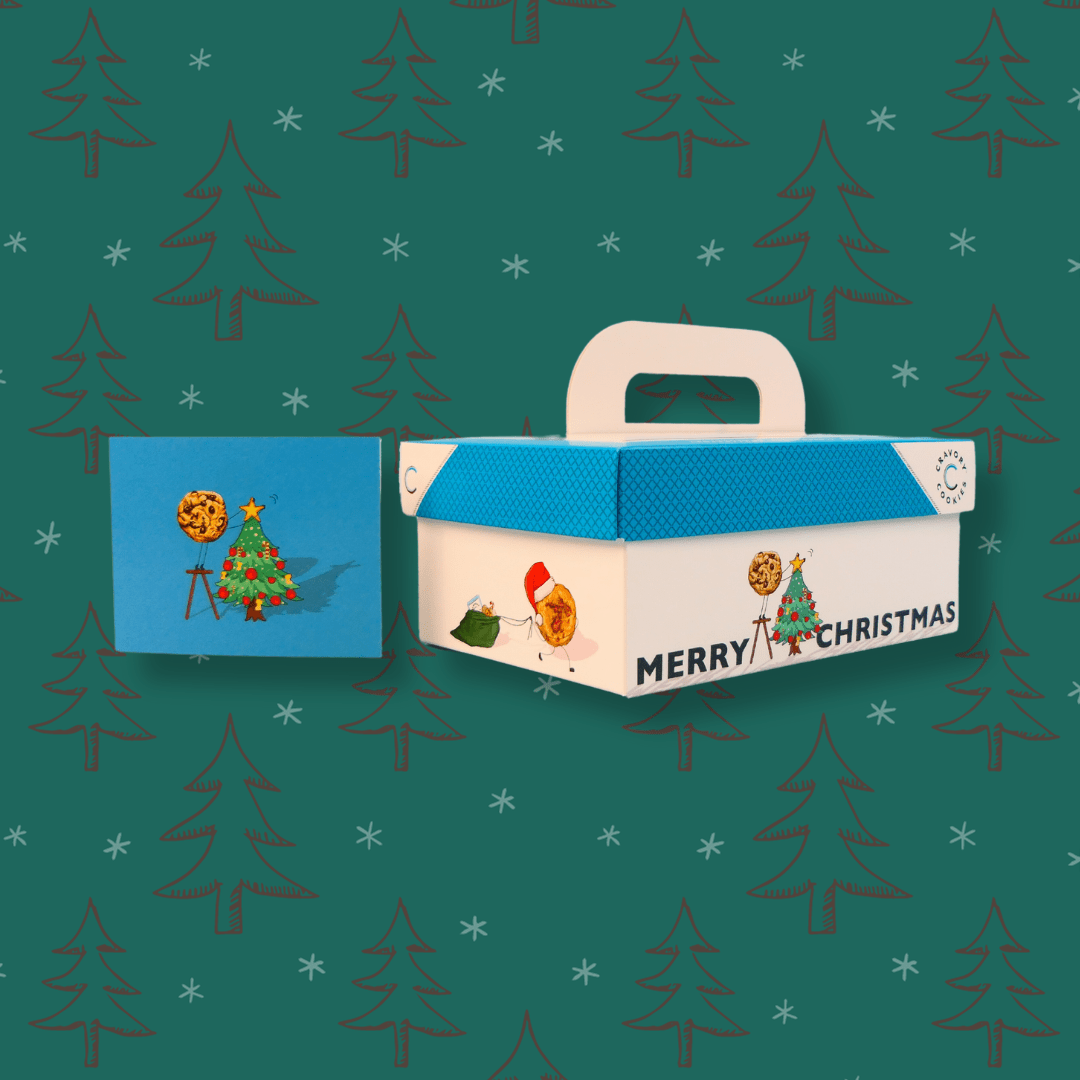 Merry Christmas Box - Best Seller's Mix
The holiday season is upon us, and there's no better way to celebrate than with delicious Christmas cookies.
This Christmas box includes our ever so popular Best Seller's Mix cookies, as well as our signature Cravory "Merry Christmas" box and card. Makes the perfect gift.

Made to Order
Our cookies are baked by hand by our team in the last 48 hours.
Individually Wrapped
Each cookie is individually wrapped, for maximum freshness!
High quality ingredients
We use only the best ingredients we could find, with no added preservatives.
Can I choose the mix of cookies?

Absolutely! We offer a build your own box for those who want to create their own personalized one dozen or two dozen cookie mix. Add any of our signature cookies or try out some of our new monthly flavors!
How fresh are the cookies?

Our cookies are packages within hours of coming out of the oven and ship within 24 hours to maintain the highest quality and freshness. We take pride in creating only the freshest and highest quality cookies for our customers, and that is why each dough and cookie is created to order.
When can I expect my order to arrive?

If you do not choose an arrival date, we will bake/ship immediately the following business day.

Depending on your location in the US, it could take 1-3 business days for your cookies to arrive. If you choose an arrival date, we will plan to bake/ship so that the cookies arrive on or before the delivery date.

We try our best to ship so the cookies arrive on time, however, certain carriers experience delays especially around the holiday season.
I want to add a gift message.

No problem! If you're planning to send cookies to someone, simply add your products to your cart and an "Add a Gift Message" prompt will appear at the bottom of the cart slider.

We'll make sure to print the message on the packing slip or greeting card (if this product has been added to your cart).

Please note that we treat all of our products as gifts, so we never package an order with pricing.
How long will the cookies last?

Not only do we strive to make the most unique and delicious cookies out there, but we do it all without adding preservatives to our recipes. 

Our cookies will always taste fresh-out-of-the-oven for up to three weeks if they're kept in their packaging and out of the sun. To extend the freshness of our cookies, check out our post on how to keep your cookies fresh.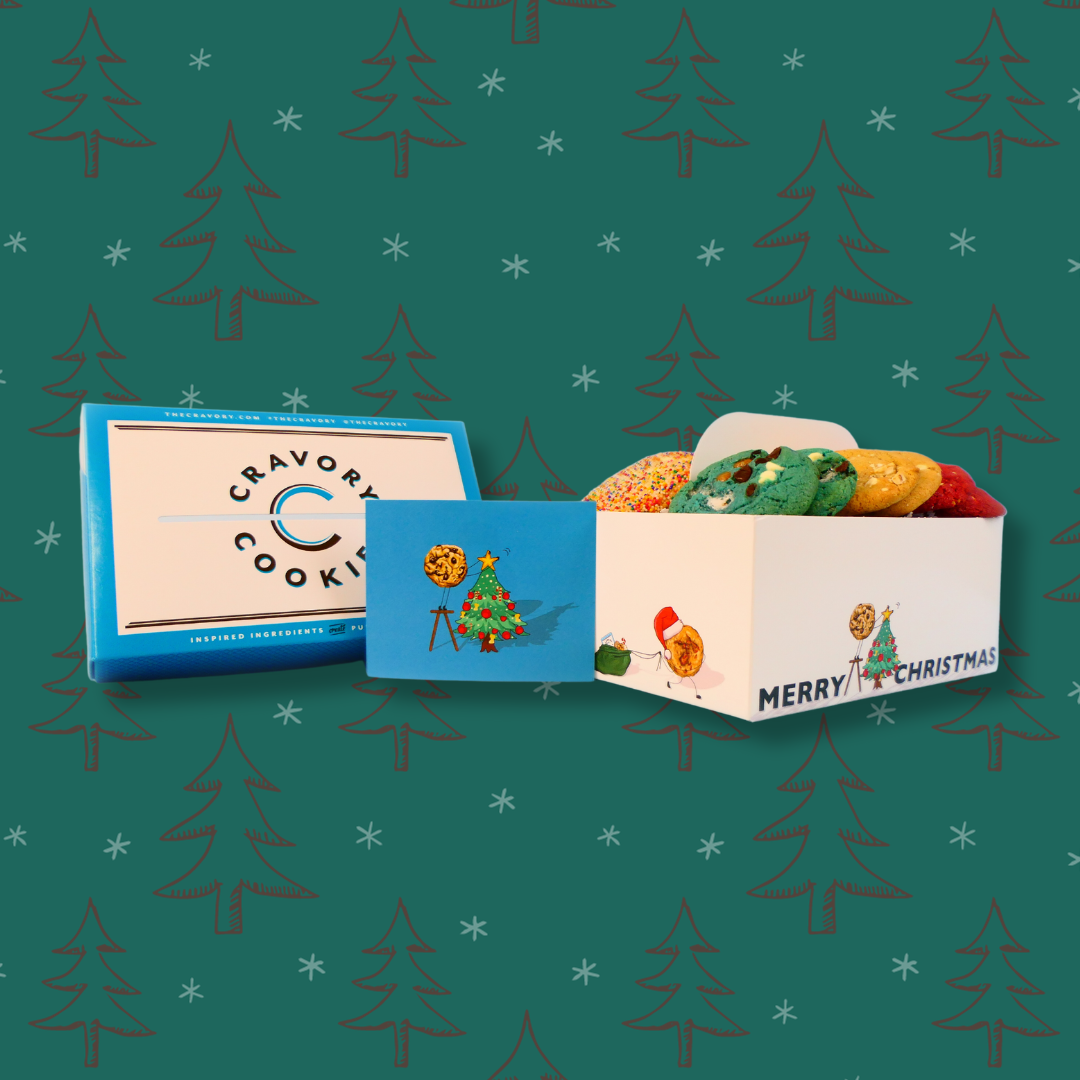 Testimonials
Don't take our word for it...
Thanks for the love, y'all.
What Cookie Lovers Have To Say
2,000+ 5-star reviews and growing.
It's hard to articulate just how delicious this cookie is, the flavors mix perfectly and that's all I know!
I love to bring Cravory cookies to parties. The mix of amazing flavors means there's something for everyone. But I always hide at least 2 Rosemary cookies away for myself. I'm obsessed.
My husband is a cookie fantantic so for our Anniversary I purchased a big box. He loved them. Not a fan of lemon, he said that he never thought he would have liked a lemon cookie. He loves it. He's very hard to please.
I sent these yummy cookies to my cousin for his 65th birthday which he loved. It is great that the cookies are individually wrapped & easy to freeze!
Cookies are delicious, goes without saying. But definitely worth mentioning is the great customer care. Easy online ordering, fast shipment, notifications throughout. Just a great online buying experience.
Wow! These cookies are so good! My family loved all of them! My favorite is the Lemon Bar. I will be ordering them in the near future. Thank you!
This product has no reviews yet.